American Used Clothing Wholesaler
Reliable second hand stores supplier
Tania odzież używana Amerskład
Firma z wieloletnim doświadczeniem, istniejąca na rynku od 2005 roku.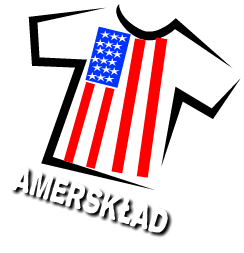 Hurtownia odzieży używanej z USA
Jakość ubrań jest kontrolowana już na etapie sortowania. Odzież używana trafiająca do sprzedaży w naszej firmie jest kategorii premium (czysta, bez widocznych śladów użytkowania, "na czasie").

Mamy wpływ na rodzaj i jakość asortymentu, przez co skutecznie odpowiadamy na bieżace zapotrzebowanie klienta.

Towar znajdujący się w naszej ofercie jest ręcznie składany i pakowany metodą zapobiegającą zniszczeniom oraz pognieceniom wynikającym z transportu.

Ubrania umieszczone są w wytrzymałych workach o wadze od 20 do 25kg. Do każdego z nich załączony jest czytelny opis z rodzajem i dokładną wagą.

Istnieje również możliwość wcześniejszej weryfikacji towaru przez klienta.
Amerskład is a trading company with years of experience in the clothing business.

Amerskład is an exclusive and direct importer of American clothing & apparel.

As a wholesaler, we are strictly a business to business company. We do not run any retail thrift shops.

Amerskład offers its customers the best possible quality products at highly competitive prices.